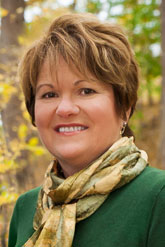 Dorothy Madden, founder and owner of ORGANIZE IT!, a professional organizing company based in Rochester, NY, helps people lead more productive and balanced lives at work and at home. She has a talent for organizing; however, it's her enthusiasm, energy, motivational skill, and friendliness that clients recognize first.
Dorothy believes you can maximize your potential and better achieve your personal and professional goals through effective organization.
With a Master's Degree in Education, Dorothy teaches organizing skills and shares her expertise with clients, corporations, and organizations. She is a member of the National Association of Productivity and Organizing Professionals (NAPO), NAPO Golden Circle, NAPO-NY Chapter, and Upstate NY NAPO.
In 2004 Dorothy was the recipient of two honors. The U.S. Small Business Administration's Buffalo District, an area covering 14 counties, awarded her the "Home-Based Business Advocate of the Year." And the Rochester Chapter of the National Association of Women Business Owners recognized Dorothy as "Inspiring Businesswoman of the Year."
She has been published in the Rochester Democrat and Chronicle, Rochester Business Journal, Messenger Post Newspapers, Business Strategies Magazine, and Rochester Woman Magazine.
Her numerous television and radio appearances include the local TV station affiliates of ABC, CBS, and NBC; YNN (formerly RNEWS); RCTV; and radio stations WARM 101.3 FM with Tony and Dee and ESPN 950 AM with Steve Hausmann and Patrick Coyne on The Property Source.
Professional organizing is a career that Dorothy chose when others pointed out her strengths. These strengths include teaching, motivating, and organizing as well as her compassion, understanding, and patience for those who find getting organized a challenge.
Dorothy's passion for organizing can be contagious. Sharing with you the excitement and joy of your success, along with witnessing your renewed energy from being organized, are our final triumphs together.